Proven tools for Denominations, Networks & Organizations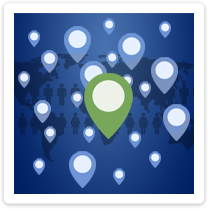 We believe thousands of new churches need to be raised up out of our culture. Discovering and developing church planters who have the right combination of gifting, ability and experience to start new churches is a vital part of the process.
Church Planter Profiles was built with church planting churches, networks and denominations in mind. We provide proven, secure and customizable online tools to help you discover and develop church planting potential.
Request Agency Info
What You Will Get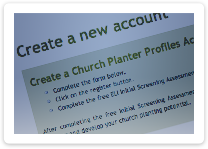 Overview of Potential Church Planters
A profile view providing a snapshot of a potential church planter's assessment status and results.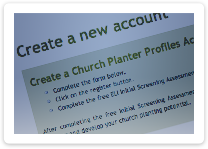 Multi-user Access
Each member of your organization can have their own login to access Church Planter Profiles.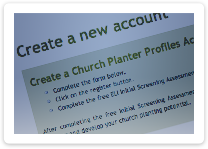 Resources and Webinars
Monthly newsletters and webinars will help you maximize all of Church Planter Profiles tools for your organization.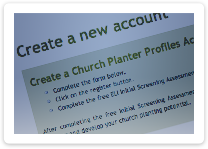 Detailed Report of Potential Church Planters
Access individual assessments or a profile package including all reports and files which may be saved or sent.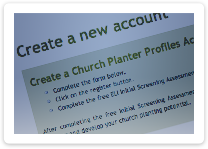 Custom Forms and Applications
Add applications, essays, surveys and other forms that planters can complete, load and save to their profiles.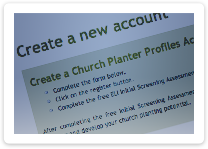 Custom Branding and Design
Church Planter Profiles can customize the look of the site to ensure it's consistent with your network's branding.
Get More Information
Request an Agency Information Pack below and Download the Church Planters Profile agency brochure (PDF)